Customers of Swiss bank UBS can now opt for an environmentally friendly credit card made from a corn-based plastic substitute — and will soon be able to apply for a digital-only card that they can start using immediately upon acceptance. UBS's contactless-enabled Optimus ...
READ MORE +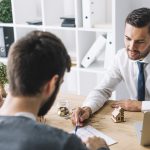 READ MORE +
Don't ...
READ MORE +
READ MORE +
Evite, a digital greeting card and invitation platform has partnered with Blackhawk Network, a branded gift payment program to send eGift cards along with Evite digital greeting cards or invitations, according to a press release. Powered by Blackhawk, Evite users can access more than 100 eGift ...
READ MORE +
Todos Tus Libros is a new online platform, formed by more than 700 bookstores in Spain. Together, they want to unite against ecommerce giants such as Amazon. The independent sellers seek to gain a foothold in the online books market. Todos Tus Libros ("All your books" in English) ...
READ MORE +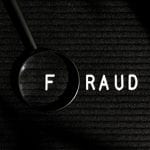 READ MORE +
Klarna a global payments provider and shopping service has partnered with Saks OFF 5TH to offer customers a "buy now, pay later" solution at checkout. U.S. shoppers on Saksoff5th.com can make purchases and have the convenience of splitting the cost of those purchases into four interest-free ...
READ MORE +
InComm Payments, a global payments technology company, has partnered with Mastercard to launch MastercardGiftCard.com, a website that enables consumers to send Mastercard gift cards by email or by physical mail, according to a press release. InComm Payments is the only e-commerce site permitted to ...
READ MORE +
Passengers on the Metro light railway network in Tyne and Wear in the north-east of England can now buy and store electronic tickets on their Android smartphone without needing a physical ticket or a smart transit card. Rail network operator Nexus has integrated the mobile ticketing ...
READ MORE +
Mobile Payments Today interviewed Holler's CMO, Sarah Aitken on a unique partnering with Stella Artois and Venmo to support the James Beard's Foundation for restaurants and businesses, #OpenForGood.
READ MORE +
Register New Account
Login to Detarplus.com
Log In
Login to Detarplus.com